Never before I have received so many positive feedback from my colleagues on the training. Strategic thinking is everyone's responsibility and it is not about who is smart enough to enhance innovation. LEGO SERIOUS PLAY is not just the building bricks, it is so much more … a playful and powerful way to think deeply of the changing environment and its possibilities, explore ideas and alternatives, the interconnection and to understand an individual's' perspectives. On behalf of the team, I would like to thank Terence for his excellent facilitation as he is so passionate in delivering such a quality and meaningful training to the audiences!

Boehringer Ingelheim (HK) Ltd.
I worked with Terence during my tenure in HKIHRM, he delivered state-of-art training methodologies and techniques in the train-the-trainer certificate program. Terence demonstrated a best practice approach in the topic of OD. I attended his project management workshop and gain a lot of insights. He is an exceptional trainer I would recommend to any company and organisation.

Hong Kong Institute of Human Resource Management (HKIHRM)
It is great to learn about OD approach and tools from Integral OD seminar. The real life examples shared from both facilitator and other practitioners have been enlightening and should bring home new thoughts for all of us. I enjoy the OD seminar and personally consider the real OD cases highlighted by seminar participants to be very valuable. OD applications on these cases could help us to link our learning to real life situations.
Terence facilitated a 2-day "Teaming Up All Win" workshop in Zhongshan for our Mainland staff in 2005. In general, we found the workshop conducted by him to be satisfactory. In particular, the simulated activities in Day Two, followed by trainees' self-reflections exercises, had driven them further to re-think about their daily work patterns in future.

Mitsubishi Electric Hong Kong Group Limited
In the two day OD seminar, Terence not only gave us theory and tools which will guide us as an HR professional in our day to day work, but also shared with us his personal hands-on experience in OD practice. Through this seminar I got insight on it, which will help me to contribute more to company business growth. I appreciate Terence for his excellent training skills and his ability to intrigue people's thinking and involvement in all the topics.

Tianjin ALSTOM Hydro Co., Ltd.
When the organization is in the process of reorganization, smooth communication and good cooperation become the critical factors for the successful change. Project-based mindset is a useful tool to deal with the challenge situation for employees. So, we launched two sessions of project management training for our supervisors and managers. With the trainer's guiding and facilitating, all participants learned the project fundamental knowledge and have positive sense to apply what they have learned in the training to their daily work and communication. Thanks for Terence's professional facilitation.

Terence has customized a 2-Day Effective Facilitation Skill workshop for our Change Management Office staff in 2008. In general, our staff found Terence was very knowledgeable in the subject. He delivered the workshop clearly and systematically, encouraged participation and learning as well. Our staff also realized the different tools applied in organizing meeting, generating ideas and resolving conflicts were very useful.


Fortis Asia Holdings Limited
It is an incredible experience to participate in the LSP based Change Management Workshop from two completely different perspectives, as a leader and an employee. In my first lesson, we, as leaders, expressed our thoughts and feelings towards change as well as learnt ways to lead our employees to adapt business challenges by using LEGO. However, in my second lesson, I felt differently when I viewed the same issue as an employee. I understood the challenges and needs of the employees thoroughly and how to get along with the new working environment alone. I highly recommend this practical course to you all!

Dah Chong Hong Holdings Ltd.
Thank you for your Integral Facilitation Skills Workshop. The workshop is down-to-the-earth and we have learned many useful tools and methods that can be applied in our work place wherever the facilitation is required. As we are living in the information age, good facilitation skills that can help in resulting the team's commitment become extremely important for achieving the business goals nowadays. I have no hesitation to recommend this training to all of our senior staff so as to enhance their effectiveness of facilitating meetings.

Customization always plays a vital role in an effective training. Terence was devoted to understand our training needs & business environments and his passion for a client-specific consultancy service was fully shown in the tailor-made contents & case studies of our workshop. We thank Terence for his enthusiasm & dedication to make our Customer-focused Selling Workshop a success.
Project management itself is a strong technical related and complicated course. Thanks to Terence's well-structured delivery, it really works for participants who are from sales function. With the trainer's guiding and facilitating, all participants are so engaged in the whole course that they are positively willing to apply what they have learned to their daily work although it's not easy to initiate projects in sales function. We look forward to the cooperation with Terence again with his professionalism and knowledge."

Project Management is an essential skill for almost all industries nowadays. It's difficult to explain the complicated management ideas and master the skills. However, Terence with profound knowledge in this area made the subject easy to understand. His experience from real projects is a valuable resource. He guided the participants to form a solid foundation of the topic in a well-constructed course. This course is not just a theoretical training, but involves practical knowledge benefits many aspects in daily life. It's recommended to all people not just management level.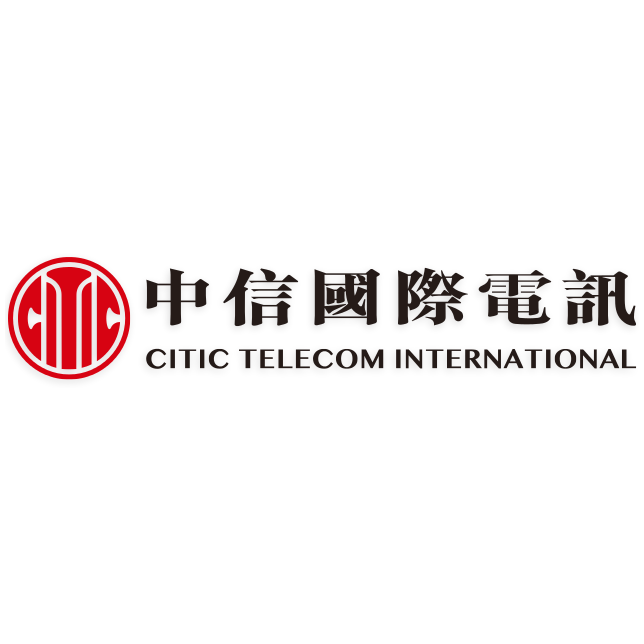 The experiential learning approach makes learning interesting, fun and effective. Coupled with facilitator's provocativeness, this help to solidify and crystallize the learning objectives of the training to all our participants.


Singapore/ Malaysia, Henkel
I found the team building is organized in a simple and effective way to engage all participants to actively join the game and understand the importance of team work and communication.


Motorola Asia Pacific Region
非常感谢您为我公司成功讲授了TTT课程,初步回馈的情况非常理想。你确实让我见识了一种与众不同的教学方法,让成年人也能全身心地投入到学习中去,并在学习中发现自己的潜力和能力,这一点是难能可贵的。重要的是你让我知道,如何才能称得上是一个合格的讲师和演说家。这是一个清晰的目标,有了目标才会有行动的方向和动力,您的表现为我们今后对讲师的评估树立了典范,定会令新中培训讲师队伍的建设获益良多。


Sun Chung Property Management, BOC Group
I attended the 2-day organization development workshop conducted by Terence in 2005. OD is a really challenging subject to HR managers due to the complicated concepts and a wide spectrum of capabilities required. Terence facilitated the workshop successfully with his structural design and cases, strong facilitation skills, rich experience in OD consultation and his passion to train.

Microsoft (China) Co. Ltd
Terence is a passionate facilitator. His stories and experience, creativity, energy and interaction with participants add a lot of value to the courses.


Deloitte Touche Tohmatsu, Asia Pacific
Through 2 days Organization Development Workshop I got so many knowledge and skills from Mr. Terence Chung, who is the experienced OD expert and professional trainer to lead us to catch up the key issues for our job, I would like to recommend this program to my colleagues and believe they must be benefit from Terence's facilitation.

Novo Nordisk (China) Pharmaceuticals Co., Ltd.
Thank you for this valuable training. Professional development of our front line staff is an on-going process that is ever changing and must be adaptable in a competitive marketplace. Your insights and methodologies are very current and equip us to adapt very quickly. We have implemented your methods and processes, and our staff is experiencing positive feedback from our customers. They are also much better equipped to handle day to day customer interactions as a direct result of the high level of professional development you have imparted to us.


Canon Hongkong Company Limited
Very enjoyable two-day learning experiences: full of insightful and highly relevant information; many useful tips and tricks were learnt and practiced; expertly delivered by Terence, a professional and experienced OD practitioner.

Intel Technology Development (Shanghai) Co., Ltd.
OD is a challenge job for HR people to contribute to the organization. I have been waiting for a long time to attend an excellent seminar to get related knowledge. The 2 day workshop that Terence delivered met what I am looking forward. In the class, not only he present us OD tools, procedures, but also practice and cases from top companies in China and the world. I benefit a lot from this workshop and do appreciate Terence's knowledge and skills.


TaiKang Life Insurance Co., Ltd.
I attended the workshop "Conflict Management" delivered by Terence in Nov, 2004. When I compared the course with those offered by other speakers and discovered that not only was it more up-to-date with a strong practical element. It also offered an opportunity and platform to all participants for sharing their viewpoints towards "how to resolve conflicts". The course was interactive and Terence was responsive and helpful. He was pleased to share his ample experience and practical examples with all participants throughout the course. Upon the completion of the course, I really appreciate his knowledgeable. I therefore recommend him to any interested parties in Conflict Management Training.

Neighbourhood and Worker's Service Centre
"Terence conducted a two-day Train-the-Trainer for our internal training team, focusing on instructional design and facilitation skills. He is a very seasoned training professional with extensive experience shared during the class. His energy level and facilitation skills made the 2 full days class very enjoyable and engaging. Also, our team found it very insightful and practical, all the skillset learnt could be easily applied into our daily work. We really appreciated it and would highly recommend him to everyone."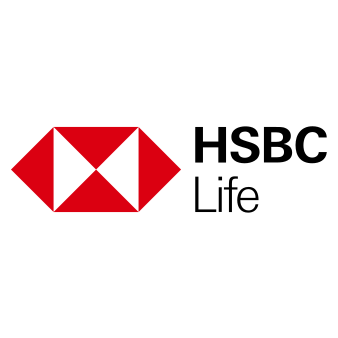 Sarah Kwong
HSBC Insurance
Organization Development is a very hot and fascinating topic in China and Hong Kong. Everyone wants to know more about it, but where to find this person who is credible (not only knowing but practicing OD), conceptual (putting the models and research together in an understandable manner) and able to facilitate the learning process through a structured training? My answer is Terence. He explains the concepts and the interrelationships with clarity, provides tools that are easy to use or can be customized to your own need, and challenges you to think through the issues and come up with solution.
"Strategic Thinking & Problem Solving" workshop has left strong impression on every participant who are our middle managers in the company. The workshop inspired them how to develop strategic thinking as well as equipped them with practical means/tools on resolving complex problems in the organizational context. Participants also appreciate the up-to-date tools introduced by Terence. On behalf of the company I thank Terence very much for having provided such a high quality training to our key talents for helping them develop the critical capabilities at their roles.
Terence conducted a one day Train-the-Trainer program to our field supervisors. He is very talented, professional and passionate, successfully trained our staff to be more confident and skillful in delivering a presentation in the future works.


British American Tobacco China
Running or participating in meetings has become the core duty for a lot of us. The Effective Facilitation Skills Workshop of Integral Training & Consulting Ltd. provides us with the necessary tools and also prepares us mentally on how to run meetings most efficiently and always are able to walk out of the meeting rooms with positive results and agreed action plans. This is certainly a big step to achieve organizational effectiveness.

I have been looking for an OD program for long time. The one delivered by Terence is what I'm searching for. Terence brings the brutal facts about OD practice under the complicated organization environment. The material Terence delivered to us can be used as a roadmap of OD practice. The event itself gives us a valuable opportunity to meet OD practitioner, to share the challenges and best practices.
Thank you for a mind-opener learning experience. We spend our lives interacting with all kinds of systems, which are often complex mixes of technology and people. The Systems Thinking Workshop benefited me most by showing me how a system approach is useful for examining interdependencies of those complex mixes. By practising systems thinking, I could better analyze a complex problem and its context, link seemingly separate unconnected events, and see how small part fits into the bigger picture.

Emerson Electric Asia-Pacific Limited
Organization Development program by Integral created big impact to our HR team. It gave an eye-opening for our HR people on how HR work can be done differently. The program was built in such a way with high level concept and yet very practical cases to illustrate and with hands-on projects to practice the skills, which made the content absorbed by participants to a large extent. In addition, the program was conducted with a lot of fun that made the participants enjoyed very much. We enjoy the quality program by Integral.

Novo Nordisk (China) Pharmaceuticals Co., Ltd.
Just a little note to say a BIG thank you for the Influence & Negotiation Workshop that developed by Integral Training & Consulting Ltd to us recently. The module helped us recognize the idea, skill & steps how to creatively tackle the difficulties with our internal & external customers in our daily business. It is practical, efficient, informative & enjoyable. We found the workshop content extremely useful that we were looking for! I am sure Integral is the best choice for our further training.

This is a well-designed and well-facilitated OD workshop, from which I got systematic knowledge on organization development and HR roles to initiate, influence and implement. I strongly recommend HR peers who would like to be a value added business partner, to attend this course to better equip yourself.

AstraZeneca Pharmaceutical Co. Ltd
OD has become a very hot topic and most challenging job in HR field these years. After this workshop, I found myself to be even clearer about the related theory as well as the successful practice in this area since Terence really shared lots of his past experience when he worked as in-house HR and consultant. It is by far the most practical workshop regarding OD I have ever participated. Thank you, Terence, Thumb up!

Shanghai Bertelsmann Commercial Services Co., Ltd.
Terence has facilitated the Creative Problem Solving Workshops for our staff and Process Management Workshops for managers. With diverse business acumen, Terence's collaborative approach to design and customize the training contents was able to well address our company business objectives and training needs of the participants. Our colleagues have appreciated the training programs which are fun, practical and useful in helping them to diagnose root causes and identify creative solutions to the business cases. The professional facilitation of Terence can also stimulate learners' motivation to learn and inspire them to apply the learnings to work. I would highly recommend Terence to other companies for his professional and valuable services.


Sony Corporation (Hong Kong) Limited
It was our pleasure to participate in the course of LEGO Serious Play Facilitation, we were all inspired by what "LEGO" can lead us to ... It provides a new way of thinking about "Creativity" & "Innovative Culture". Developing "Creativity Heads" and having "Innovative Hearts" to go along the road wherever it takes us to ... finding new markets, developing business concepts, new products, new services ... etc. The feedback of my colleagues was unanimously positive!

China Life Insurance (Overseas) Company Limited
Having attended the Change Management Workshop using LEGO Serious Play before, I looked forward to the Manager's Training Program organized by Terence. The 2 days training was really informative and inspiring. Case sharing and professionally suggested solutions, supported by theories, let me know the other managers' experience which is useful for enhancing my management skills.  Terence had the charisma to make the attendees participate and stay focused in the lively training program. I have no doubt recommending my colleagues to attend Terence's programs.

CITIC Pacific Property Agents Ltd.
Terence helped deliver a two-day Leadership Training Conference for YesAsia.com managers. Thanks to his contributions, the conference was a success, handily achieving its objectives of reinforcing our managers' leadership skills. Attendees were impressed with Terence's professionalism. We wish Integral Training & Consulting Ltd success for the future.

I really appreciate the enlightening from the seminar and thank for the fruitful and enriching information that shared with us. The seminar sharpened our alertness and showed us different tools and tactics that we can use in our daily job. Look forward to learning more skills from you.

Chubb Hong Kong Limited (A subsidiary of UTC Group)
Terence is an able, conscientious and highly motivated man with profound insights as well as global vision upon his expert area: intercultural communication. Such is the appraisal derived from my experience of participating in the Leadership Training programme constructed by Terence for the teaching staff of my college. His talent of motivating participants was fully shown through his competent speech and organization. The programme was fruitful and successful as my staff were inspired and reinforced in the topic specified. It proves that Terence's work is of high caliber. Since then, Terence has been keeping contact with us and is ready to help in any way possible. I therefore recommend him without reservation to any company interested in Staff Leadership Training.

Sacred Heart Canossian College Chinese Section Macau
I am grateful for experiencing 2030 SDG Game. It is interesting, inspirable and easy to play. It effectively raises participants self-awareness while helps them understand collaboration and partnership is the key to make the world a better place. This well-designed training tool could also be widely applicable in different topics. The workshop is short but comes with powerful result. Highly recommended! Thank you very much indeed for your professional service. Look forward to our next collaboration.

Henderson Land Development Co., Ltd.
The usage of LEGO Serious Play methodology as a medium of learning was very well received by the participants as a new and refreshing way of learning. Terence's facilitation, and high level of engagement using the "hands-on, minds-on" approach in bringing the best out of the participants and drawing out their deepest insights was highly effective. Kudos to Terence and his team for conducting a great session!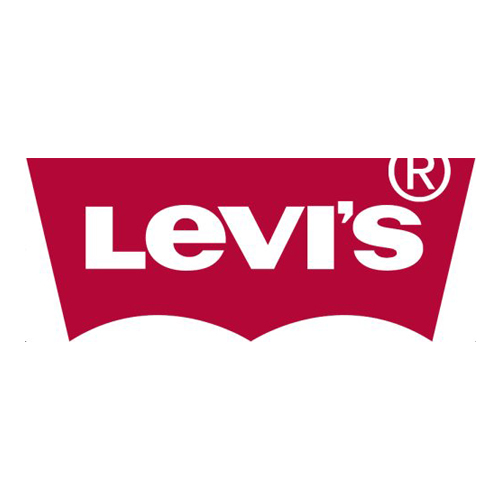 Levi Strauss (Hong Kong) Limited
We are truly appreciated all your time & effort to make this workshop very interesting. You have given importance to each minute detail which can be easily forgotten or neglected, that has helped us in improving our inner strength to face audience. After attending your Train the Trainer workshop, it really builds great confidence among all of us to be good trainer. Truly thank you & appreciate your profession skills which can help any management.

Li & Fung (India) Pvt. Ltd.
It was an innovative training where the participants got to experience the creativity that they could enhance within their work. Through interesting games along with team work, competition, and mind-digging activities, participants were inspired enormously. We want to thank you for your professionalism and talent!"

We appreciate Integral to deliver the LEGO® Serious Play® (LSP) workshops. All our team members found the workshops useful, joyful and helpful, especially building up our team spirit. LSP provides a good way for us to express our belief and values. We believe the objectives of the workshop have been delivered to our members successfully.

The Hong Kong Society for the Blind
I attended a three-days training "From Training to Consulting, Master Classes for T&D Excellence" delivered by Terence in June, 2004 in Beijing. What Terence impressed me most is his openness and readiness to share his experience, knowledge and expertise. At the end of the training, I walked out of the classroom with refreshed mind-set, new knowledge and eagerness to use the practical tools introduced by Terence. I treasure the value Terence created for this training. If any company needs a trainer who is truly experienced and very professional, I would recommend Terence without reservation.

ABB (China) Ltd, Beijing.
We all face changes every day, and it is essential to be prepared ourselves how to manage changes. The Change management workshop conducted by Integral was an excellent program to help our team to identify best practices, adapting and managing changes. The session was lively, interactive, customer focused and tailored made to address real world situations pertinent to our day to day business. Our team left with positive thinking and skills that we can apply to address dilemma and changes. Terence was professional, dedicated, observant and thoughtful. I have no hesitation in recommending Integral as the chosen training partner in the future.

EV3 Medical Devices Co. Ltd.
Integral came, saw, listened, talked and planted the seeds of change in my staff's heads. Terence very quickly came across as professional and knowledgeable, and had the attention and respect of my team from the get goes. Integral is Training out of the box, out of the traditional classroom, and it works.

AJ Hackett Macau Tower Ltd.
I am so pleased to have joined a two-days TMP leadership training program in August 2014 offered by Integral Training & Consultancy Ltd. Mr. Terence Chung had delivered a very professional presentation. The 2-days training were very interactive and fruitful. The materials were very well presented in a lively manner, which gave us very good advice and communication skill to successful team building. We are looking forward to have more in depth trainings from ITC to enrich the quality of our corporation in the future.

Leighton Contractors (Asia) Limited
作为一个优秀的培训师, Terence最令人欣赏的是他独特的培训方式。他的培训方式能令学员们轻松、自然地将精神集中到培训中,并从中领悟到培训的精髓。同时,Terence丰富的专业知识及对工作的热情亦给我们留下了深刻的印象。As an excellent trainer, Terence presented us his unique training style, which we appreciate most about him. His way of training may enable the trainees to be easily and naturally absorbed in the training, whereby we may understand and grasp the very essence of it. Meanwhile, his wealth of professional knowledge and great enthusiasm for his work also left us a very deep impression.

CNOOC & Shell Petrochemical Co. Ltd.
The Integral Win-win Negotiation Skills workshop is a well structured program in helping participants to acquire the influence strategies and process in achieving win-win outcome in a negotiation context. With the organized model and the practical case used in the workshop, participants found it easy to relate and apply the learning in real world situation. Also, Terence is a passionate, experienced trainer and he can inspire and facilitate the participants' learning effectively.
Even though we ordered Process Mapping as a half day session, it still has helped our people to master a technique to optimize our existing process. It's a condensed version of Six Sigma methodologies but practical enough to guide participants to identify improvement areas in existing processes to be more effective and efficient in supporting business outcomes.
I was very fortunate to have the opportunity of being guided and coached by Terence. He is professional, effective and patience. During the journey of being coached by Terence, he enabled me to discover and recognize my strengths and potential, to identify my weakness and rectify, and helped me to stay on course and avoid unnecessary detour of being an entrepreneur. Without Terence, I reckon I would not be able to walk down this challenging (yet invigorating) journey. The experience with Terence was invaluable. I sincerely hope more people can be guided and inspired by Terence. Thank you!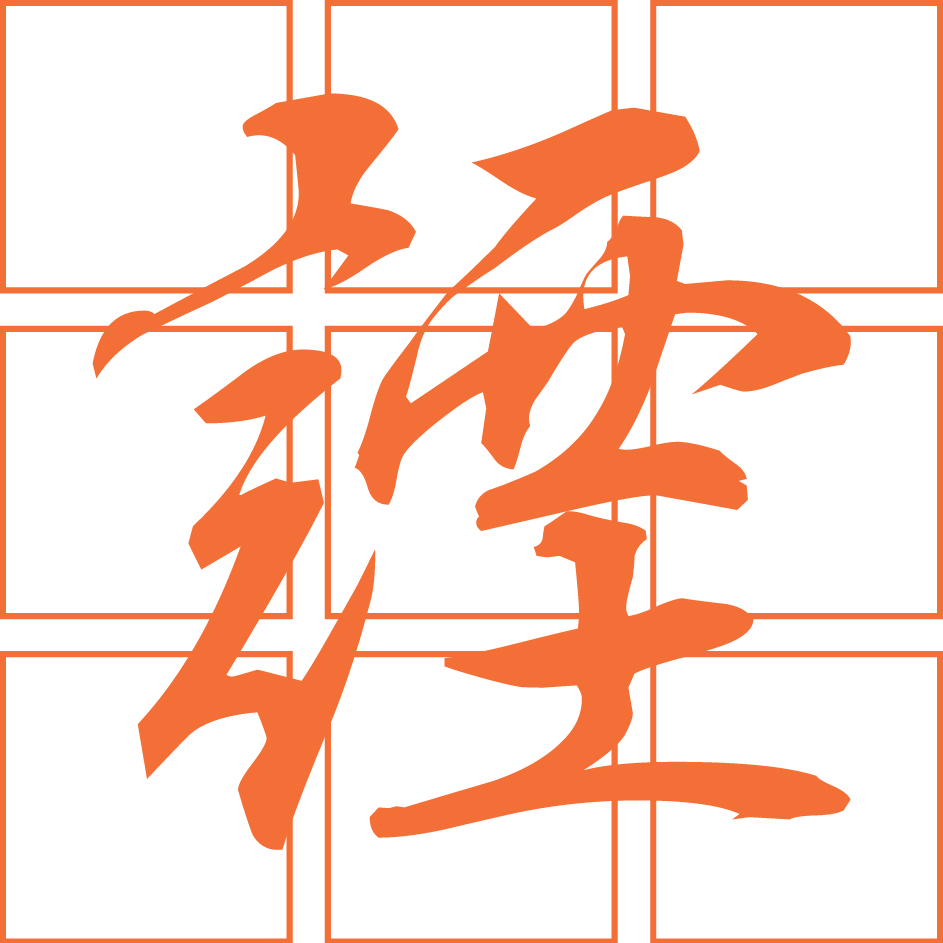 Mevyn Group Company Limited
The OD Workshop led by Terence Chung is very effective and helpful. OD knowledge and practice is key for a HR professional and this workshop upgraded people on both theoretical and practical areas on OD. It greatly helps us moving from dealing with people to a change agent at organizational level. Terence's personal experience on OD is also a valuable part of the workshop. This workshop benefits me a lot.
Terence is a professional and seasoned training practitioner, who facilitated two sessions of Retreat Workshop in the third quarter of 2004 for our senior management team to re-focus our corporate vision, mission, values, beliefs, strategies, etc. His professional piece of work in leading the team to accomplish the objectives is highly effective. Terence demonstrated his expertise in contemporary training profession. He also gave us advice on other related strategic projects and programs. Our partnership with Terence will definitely help to fuel our rapid business growth in the coming years.


Shanghai Lotus Supermarket Chain Store Co., Ltd.
Terence 讲课非常生动,用很多实际的经验和案例带动理论的学习;课堂气氛很活跃。Applied Psychology for HR 这门课对HR从业人员来说是一门基础课,解决了我工作中遇到的一些问题,对我帮助很大。

Beijing Ericsson Communication Systems Co., Ltd.
We are excited with the Leadership Workshop sessions for our key potential leaders of Accor Ibis China as conducted by Integral consultant – Terence Chung. The workshop contents suit very well with our objective to enhance leadership skills of our leaders to a higher level of competency in view of our aggressive hotel expansion plan in China. The feedback from our leaders is positive and encouraging. Overall, they responded that Terence has very high commitment and devotion in making sure the success of the workshop. We appreciate a lot for Terence's valuable teaching and coaching to our core leadership team and look forward to our further partnership where necessary for the future.
Thank you so much for your kind help and all the knowledge and ideas. The coaching is very much relevant to my work and did help me have good cooperation and communication with each dept that I support. Personally, I really enjoyed the every session, which is effective and efficient. Hope we can keep on cooperation in the future! Thank you!

Novo Nordisk China Pharmaceuticals Co. Ltd.
OD has been a very hot topic in China, but it's still in its infant stage here. I feel so happy for having chosen to join Terence's training, and I learned a lot of the theory, tools and practices. With the structural design of solid contents, and Terence's excellent facilitation with his rich experience in the OD field, I have to say this is one of the very few best training I have ever attended. And I would highly recommend every OD practitioner to join Terence's training, regardless how long you have been in OD field, you will benefit from learning from him. And I'm very looking forward to having the opportunity to continue learning from Terence in the future!
Project Management is a critical skill for our employees in the business. To make the learning session more lively and practical, Terence has worked closely with HR and participants in course design by showing a keen interest in our business operations and developing customized case studies for team exercises and discussions during the workshop. His professional facilitation style coupled with his demonstrable deep expertise in project management made the workshop a success. We recommend this workshop to core contributors with project management responsibilities.

The Marketing Store Worldwide (Asia) Limited
Terence's extensive experience in handling management issues and his connection with the class equipped the participants with practical tools to face upcoming management challenges.

Unlike other courses, in the Enhancing Personal Effectiveness workshop, Terence gives us opportunities to learn through self-evaluation. I particularly appreciate the way he motivates us to participate in the game session. Everybody not only could enjoy the game but really get something important out of it.

Social Welfare Department
All of participants were so engaged and inspired in the building and dissembling of the blocks, which innovated us to see things through different lenses and make changes that usually do not come along so easily. This workshop also helped us to effectively achieve consensus on new ways of working, and inspired us to change through guiding principles. We had a lot of fun!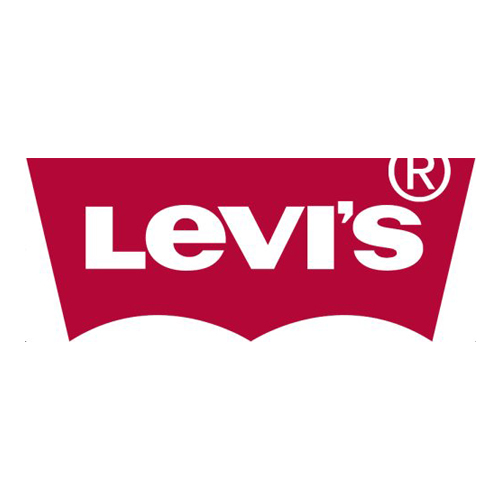 Levi Strauss Global Trading Company II Limited
Terence is a veteran trainer as well as my MBA Strategic HRM teacher in 2001. He could always inspire me by providing vivid description of HR management in different kinds of corporations. When I was working in Shanghai as the General Manager in our newly set-up China Head Office, I got Terence's professional consultancy from time to time to set up the effective HR strategies in this changing environment. He's not only a good trainer but also a brilliant consultant in HR specific. His pragmatic helped me a lot not only in handling human resources management issues but also gave a good example for me on how to train and coach my staff in an effective way.

Thanks very much for your help to conduct the leadership training. The feedbacks from our employees are very good and positive. In particular, this can present a good leadership behavior to our employees who have strong engineering background. I believe this can further cultivate our company culture and bring up our employees capability to company success.

It was our agency's first time to use LEGO Serious Play (LSP) design to engage our middle management to come up new ideas regarding our mission statement.  Integral's preparation and facilitation were impressive.  All participants were so engaged and inspired with a lot of fun and meaningful ideas.  We all treasured most about the spirit of collaboration and unity during the process.  The feedback was very positive and my colleagues wanted to bring the process to individual service units in the future.  I highly recommend Integral's LSP to any organizations.

Yang Memorial Methodist Social Service
The Project Management Training Workshop was very practical because we not only learned the methodology and tools, but also used real company projects to carry out the activities. After we presented our work, the useful feedback and fruitful discussions that Terence facilitated has helped to reinforce our understanding and be able to apply all the skills in our daily work. Terence is an expert trainer particularly in Project Management! We recommend this training not only to managerial staff, but also to supervisors who should acquire such skills for career development.


Canon Hongkong Company Limited
In my recent branch visit, I observed that the efficiency of branch operation have been improved obviously. I asked the branch manager about the reason of the change. He told me that it is because he used what had learnt in "Execution for Result" workshop to manage the branch. I want to express our appreciation to this amazing training.
非常荣幸可以参加到这次培训,之前只是简单地依照以往的经验来解决一些问题.通过这次培训,更有效地补充了很多理论与实践上的细节问题,您所提出的"鱼骨图"也是非常实用的解决问题的工具,非常期待再次与您见面,谢谢!
The team building workshop you conducted here has truly helped my team has become a real 'team'. They really enjoyed the day and it broke down so many 'imaginary' barriers between them and helped them to communicate so much better with one another. Since the workshop they have taken what they learned in to everyday they come to work and are working as team mates in every sense. Thank you Terence for providing a great learning experience for everybody.
The 2 day OD workshop is a great learning experience for me. Especially Terence shared with us a lot of practical tools, cases and his personal experience. Through this workshop I got a lot of insight and good idea for bringing back to contribute to company. I appreciate Terence for his excellent facilitation skill for managing class participation and idea contribution in all discussion points.

Philips (China) Investment Co., Ltd.
Thanks Terence's coaching on my OD career. He always inspire me to think more clear about my career path with simple but strong words. For example, When he ask me what's meaning about " Consultant" in Chinese. I suddenly know that first thing to be a OD consultant should be know how to "care" the full picture,system, clients, feeling and mental, how to "ask" a good question then make sure you know how to listen your client. He also always facilitated me to solve the question and difficulties by myself. When I tell him my predicament and ask him how to solve, he will inspire me to think about the situation, people, resource, dynamic and so on, facilitating me to find the opportunity and solution. It's a great method to train my thinking model. Meanwhile, Terence is being a Life mentor. "Being with the end in mind" - life can't always be smooth but remember what you want and what's your life goal. Souls go on. I am growing up on my OD career with Terence's constructive comment and spiritual coaching. Terence is a reliable coach and being worth to trust. Thanks for your patient teaching, Terence:)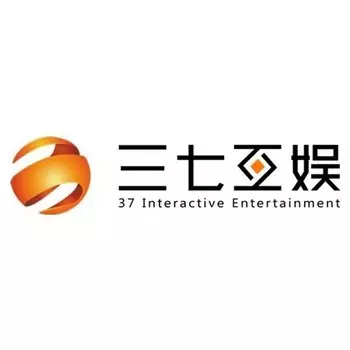 Ms. Angela Wu, OD Assistant Director
37 Interactive Entertainment Company
We appreciated very much the training programs Integral brought to both our managers, supervisors and customer service staff. We find the workshops highly inspirational and interactive "" which strengthened very good mindset, team spirit, practical skills on management and customer service of the participants. All staff enjoyed the training very much and we believe we are on the way to next level! Thanks very much for the professional support!
Terence helped me in the process of Identification and Analyses of Training needs for the sales team of IDT Asia (APAC and Japan). His clear thinking and expert knowledge enabled him to formulate effective solutions set out in clear and professional terms. This was made evident by the way in which his recommendations were reflected in highly successful results of the training courses. I have also been very pleased by the support he has given me in training programs for Asia and his continuing interest to ensure all stages of the training were put into practice. He is pleasant to deal with and highly cooperative. As the training was conducted from London, UK it was especially valuable to have such a person as Terence to provide necessary local back-up. I can without hesitation recommend him to any company interested in training.

Europe & Asia, Integrated Device Technology, Inc.
This is the most practical project management training I have experienced; our real cases are well embedded during this two day workshop which enables us to immediately apply the learning into real context. After three sessions of Project Planning & Management implemented in our company, I have received more and more feedback in this way. Even though some of our participants are already PMP they still highly recognize the practicality of this training. Well done Terence!
I was so amazed about the high participation and enthusiasm of our staff in the Team-Building workshop. Under professional and well planned guidance during the training, the participants left the workshop with a much clear vision on what make up of a high performance team.

Mitsubishi Elevator Hong Kong Co Ltd.
Terence has worked with our team to integrate our Company's values into a Front Line Leadership program which has given our leaders a great platform to base their skills on. Terence delivers a well rounded, dynamic and engaging training program which our teams have found very useful. We look forward to further sessions and future collaborations.

Permasteelisa Hong Kong Ltd.
Thank you for delivering the two days' course of LEGO Serious Play Based Change Management workshop. The workshop has emphasized on the modern business environment with the philosophy of change. I am surprised that Lego is not simply toys of building blocks, it can be applied as organizational behavior modelling. Participants were enjoying the interactive learning atmosphere and enlightening to tackle and handle change in different angles. The methodology of the workshop is creative, and steps through change progressively. It was a successful workshop in change management. I am looking forward to meeting you in other topics.
The two-day OD Training provided me thorough understanding of the OD concept as well as the OD practical tool. I am also impressed by Terence professional training skills and rich experience which makes the course more valuable for the trainee. Each case discussion in the workshop makes me think about the current status of business. After back, I implemented the "Action Research Process". It did work. Thank you! Terence.

Shanghai Wicresoft Co., Ltd
The Integral Leadership Skills Workshop is a powerful tool for my career development. The workshop is highly rated and well-structured with adequate flexibility. Experienced trainer shares with us his real-life experience and practical applications. This workshop is a good start for me as I have already grasped some strategic views on leadership and people management but I do believe leadership is a life-learning and I am excited in my upcoming workshops.


Sun Life Hong Kong Limited
I really appreciate your wide knowledge and rich experience in delivering the train-the-trainer course. Our colleagues said they learned a lot from you and they think it is very pragmatic and helpful in their future work to coach others.


Shenzhen Dachan Bay Modern Port Development Co. Ltd.
Our managers enjoyed the change management journey with the great support from Integral Training & Consulting Ltd. We experienced the process from mind set enhancement, approach alignment and integration of people strength. During the transformation process, facilitator acted as one of our team and facilitated us with using tremendous real business experience. I have no doubt to say that… we can be better with Integral together. Thanks so much for all of their great help to make the workshop successful.

OD is the most complex even mysterious part in the realm of HR that combines a practitioner's knowledge, expertise, and intelligence. I feel really lucky to meet Terence in my first learning experience of OD who has demonstrated both in-depth conceptual theories and rich practical experience in this field by leading us through a well-structure system to facilitate our thinking, and sharing with us his insightful comments and feedback that enable us to grasp the essence during the 2-day workshop from which we left with a clearer understanding of and more passion towards OD, as well as a bundle of further learning resources. Thank you again Terence for offering me such a wonderful learning experience!

Becton, Dickinson and Company
Managing project is an essential role for today's HR professional. In this 2-day workshop, Terence not only introduced the commonly used Project Management Model, but also his personal tips on how to lead a project successfully. Terence is professional and dedicated facilitator. The customized cases were well written and participants could apply the methodology and tools in planning and implementing a project. He was able to provoke thoughts from participants and provide valuable feedback to strengthen participants' learning. The comments we received were extremely well.

The Dairy Farm Company, Limited
The one-day boot camp mainly focused on team building for our senior leadership team, it's really impressive by using LEGO to inspire us in terms of team DNA, how to work as a team, what's each individual's green & red button etc. The whole program is very innovated, interesting and well structured.  On behalf of the team, thanks for Terence's excellent facilitation and delivering such a quality & meaningful training for our leadership team.

Shenzhen WIK Domestic Appliances Co. Ltd.
China HR professionals are coming to the stage of playing a strategic role in adding value to business growth. Terence Chung's OD Workshop can help us understand OD fundamentals. I like his approach in setting up the OD Learning Community to enhance what we learnt and keep the learn going on.

Texas Instruments Semiconductor Technologies (Shanghai) Co., Ltd.
I would recommend the Leadership Course as it provides good learnings on how to manage teams efficiently and gives simple yet powerful rules applicable to work life. Terence had a perfect understanding of our objectives. It was a well delivered and presented course that was well received by our staff members. There was a great balance between theory and practice and the concepts were clearly and professionally explained.

BNU-HKBU United International College (UIC)
We want to thank you for the advance preparation work to understand our team's needs and challenges for the Key Account Management Workshop. We appreciate your time spent to research and learn about our business. The case studies for discussions during the workshop were practical, enjoyable, and really helpful. With the Winning through Influence and Negotiations Workshop and this Key Account Management Workshop being the second we have taken with Integral, we look forward to more tailored sessions to grow with our team.

Terence is a highly motivated professor; students with him in the HRM program really experience the most sophisticated human resources management theories and techniques. He brings me the latest ideas in HR & Training Management today. His teaching of training methods and employee development benefits my decision making in the business planning and development. Professor Terence incorporates regional culture into his class material and has acute business sense to relate the material to real business cases.


Shanghai General Motors Corporation Ltd.
Appreciate your facilitation of two days training about Innovation via LEGO serious play, it is fun and fruitful session for everyone. LEGO is a powerful tool to help our leaders realize their innovation capability and barriers for building up innovation culture in the team. I do believe this training will help to promote innovation in our organization.

Emerson Process Management Co., Ltd.
I joined Terence's "Train the Trainer" workshop this September at ASMPT HK. This workshop is designed for people with technical background to be a good trainer. The workshop is intensive and well organized, and it reminds me of the presentation training I had at Hilti Germany.  Terence's performance is no doubt on the top level. He is professional, energetic, and knows exactly what are our weak points. There are a lot of practical skills about how to prepare training plan, how to organize the presentation, and how to interact with your audience. We also recorded short video of our presentation, and Terence gave us open and detailed comments based on our performance. It's funny to see my unconscious body language on stage. Such a practice gives me very clear feedback how I should improve.  I strongly recommend Terence for people from any industry, with any background, who would like to improve his/her presentation skills, to better communicate with others , and to be a good trainer.

ASM Pacific Technology Ltd.
We engaged Terence last year (2013) to deliver a 5-day Leadership Program. Excellent feedback has been received from participants and their superior staff, evincing the program being highly pragmatic focused as well as enjoyable. And we are pleased to have Terence again this year.
Terence gave us his professional training skills that I learned a lot from him. His enthusiasm made the workshop very interesting. He was willing to share his experience to us. I really gain a lot from his training.


The Hong Kong Jockey Club
The two days OD program was a wonderful experience that provided me with excellent models and tools, which deepened my perspective as a HR practitioner. I left with a sense of both personal and professional renewal, as well as practical OD strategies, which I've been able to put to use in my work. Terence is a very knowledgeable, professional and friendly trainer. He is able to clarify and provide examples to the participants and the course is very informative. The other participant's inputs are also extremely useful and we've got plenty of chance in the class to practice OD skills. I've learned a lot and this is a very useful program to enhance my OD skill especially in the business settings.
I have been looking for a professional OD program for a long time. The OD workshop that led by Terence Chung fully met with my expectations. Although this is a pilot program, it is well-designed and Terence's personal experience really inspired us a lot. I also enjoyed the interactive activities during the workshop which allowed us to share the challenges and best practices. I strongly recommend HR professionals to join this workshop to better equip ourselves as a value added business partner.
Terence recently delivered two management programs focusing on Leadership Training for selected Leighton staff in Macau. I found the course exceptional with the delivery outstanding and the content tailored to our exact needs. The feedback from attendees was both pleasing and very positive. Terence's ability to keep the course flowing at just the correct level made for a very enjoyable learning event that will have a positive impact on both current and future activities.

Leighton Contractors (Asia) Limited
The systematic facilitation during the workshop provided me with good insights into OD concept and skills, and especially, opened my mind towards OD complications.

Wyeth Pharmaceutical Co., Ltd.
A good start is half way to success "" Thank you very much for helping us to facilitate the goal alignment workshops for our China Management Team. The workshops were practical and stimulating. They gave us a common platform for communicating our strategies and goals vertically and horizontally. This is a good start for us to stay focus to face the challenges ahead.

Bossini Enterprises Limited
Thanks for organizing the Staff Development Day in a professional and meticulous manner. The activities are interactive and full of fun. They attract high participation and interest of colleagues and bring us different perspective in solving the problems creatively. Our staff had an enjoyable and memorable time that we never experienced in our staff development day."

Hong Kong Education City Ltd
People are always reluctant to change. It's one of the major challenges for our managers to manage changes in the fast growing organization. Terence gives us a clear direction on how to make sure the change is successful as well as the skills and tools on managing the people's performance. It's really a practical training, which is full of fun with enough interaction. Thanks so much for the excellent content and preparation. I would suggest every manager should take a similar training course.


Allianz China Life Insurance
Thanks for a 2-day workshop with a focus on strategy human resource management, Terence helped our HRBP teams improve professional skills to influence BU heads and push business development in continuous changing times. All participants were impressed deeply by Terence's passion, positive thinking and wisdom to deal with those challenging situations. We wish Integral consultancy success in the future.

Dah Chong Hong Holdings Ltd.
It's one of the outstanding workshops I have joined. Influence & Negotiation workshop is very practical and gives me a lot of inspiration. The trainer from Integral Training & Consulting Ltd is the one I met with high professional and rich training experiences who leads the whole workshop smoothly and perfectly. One of the most impressed me is the Integral team has excellent ability to understand customers' different needs. They do not offer the "standard & fast" package for everyone but "made to measure" for the customer in order to achieve the best result and influence. I strongly believe they will continuously be the best choice for all customers.


Ermenegildo Zegna (China) Co., Ltd
Terence's course is exceptional. He has lots of practical working experience on real business scenarios and he immersed those real-life knowledge in his training programs and explain them in an articulated way. He understands our pain points and is able to give us good advices, which are exactly what we need. Praiseworthily, he has excellent presentation and instructional skills, which make the classroom sessions full of fun, and information delivered in the class was impressive. The contents provided in the class exceeded our expectation. I strongly recommend anyone who are seeking for professional training programs to work with Terence and I am sure he will provide you outstanding service.

Many thanks for coaching & facilitating us on the action learning project, it really helped us to reinforce the skill on the time control and project management, guided us to deep dive the root cause to find all possibility to solve the problems. We also experienced to brainstorm the proposals from team members in terms of their daily operation or knowledge which comply and align with company's strategy, business growth. Did learn a lot from you and had a fun as well.

Anheuser-Busch InBev China
Thank you for organizing such an impactful workshop! The feedback we received from the team was very positive and encouraging. Everyone — including seasoned managers — found the training to be both fun and enlightening. Terence is a dynamic and thoughtful trainer, who delivers with a sense of humor and humility. From the pre-workshop arrangements, to the training day, and close out – everything was handled professionally. I would be happy to recommend Terence and Integral to colleagues and contacts.

Leighton Contractors (Asia) Limited